Cloudburst in North-east: Thousands stranded in Assam, Arunachal after repeated flash floods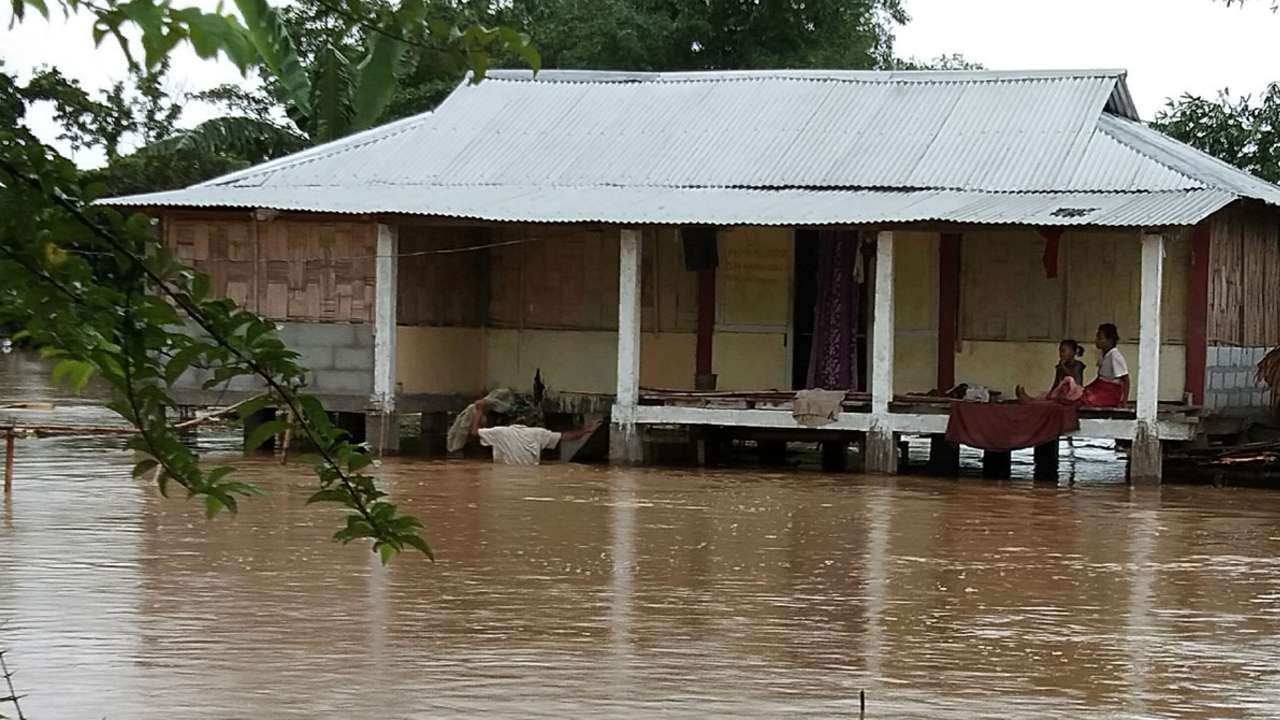 Heavy rains resulting from a cloudburst lashed Assam and Arunachal Pradesh as the regions witnessed repeated flash floods and landslides in the wake of monsoon arriving in the north-east with all its ferocity.
The flood situation in Assam turned serious on Tuesday with over 62,000 people getting affected across eight districts.
The Assam State Disaster Management Authority (ASDMA) said 145 villages are under water and 3,435 hectares of crop areas have been damaged.
The situation could turn worse as the India Meteorological Department (IMD) has a forecast of increased rainfall in the north-eastern states including Assam in the next few days.
Around 62,400 people are suffering due to flood in Dhemaji, Lakhimpur, Biswanath, Barpeta, Chirang, Golaghat, Jorhat and Dibrugarh districts.
The ASDMA said authorities are running five relief camps and distribution centres in two districts, where 203 people have taken shelter.
In Arunachal Pradesh, the New Kaspi Nala near Nag Mandir in the West Kaming region is among the worst affected, according to The Weather Channel, which classified the torrential downpour in the region as a 'cloudburst'.
Rainfall is technically termed as cloudburst when the volume of water in rainfall exceeds 100 mm in an hour.
The IMD said the North Eastern states are likely to experience enhanced rainfall with isolated heavy to very heavy rain in Assam, Meghalaya, Arunachal Pradesh, Nagaland, Manipur, Mizoram, and Tripura during July 9-12.
(With inputs from PTI)
Source Dnaindia.com